Casa Olivos is a family-run bed & breakfast situated a few minutes from
the centre of Albox. The building has recently been refurbished. We
have 4 rooms for rent (3 fully en-suite) as well as a 2 bedroom independent
apartment. There are extensive roof terraces for guests to enjoy
with spectacular views of the mountains and the large pool.
The rooms are tastefully furnished with a large lounge area.
Tea/coffee and cold drinks are available all day upstairs. There is a
family room with air conditioning, which can accommodate up to 4.
High speed internet access is also available to check emails, flights etc. The house offers great
panoramic views looking down the Almanzora Valley and towards Albox.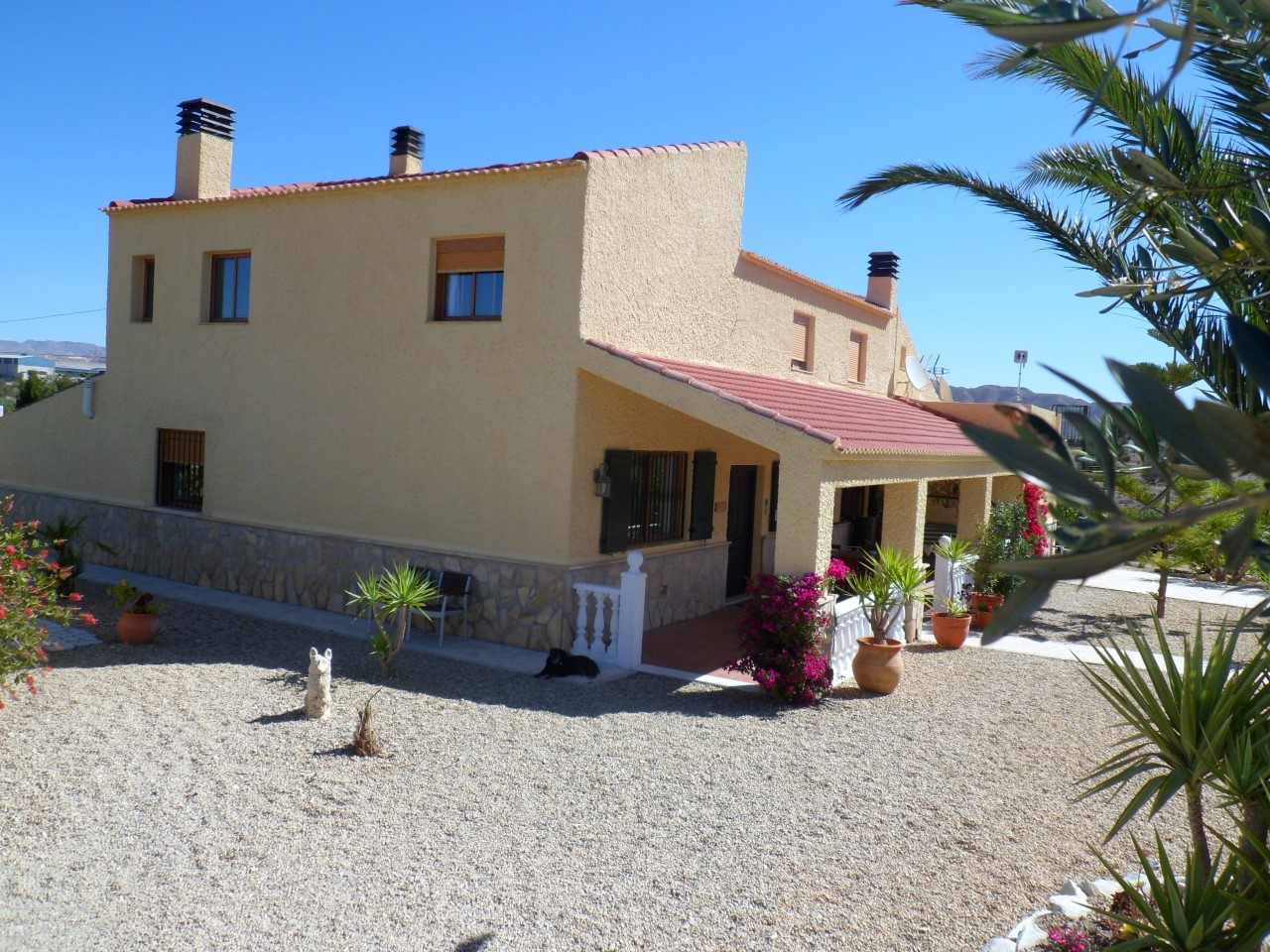 The rates are very reasonable and a choice of breakfast is available,
other meals can be provided on request. Spanish is spoken and local
assistance can be provided.
---
Rates For Bed & Breakfast
35 Euro per double room/night including Breakfast
25 Euro per single room/night including Breakfast
---
The Apartment
The apartment is completely self-contained with 2 bedrooms, fully fitted
kitchen, bathroom and lounge area. All the facilities are brand-new, and include Sky TV.
Enjoy the fine views overlooking the pool and mountains and relax by the pool or sunbathe on the pool terrace.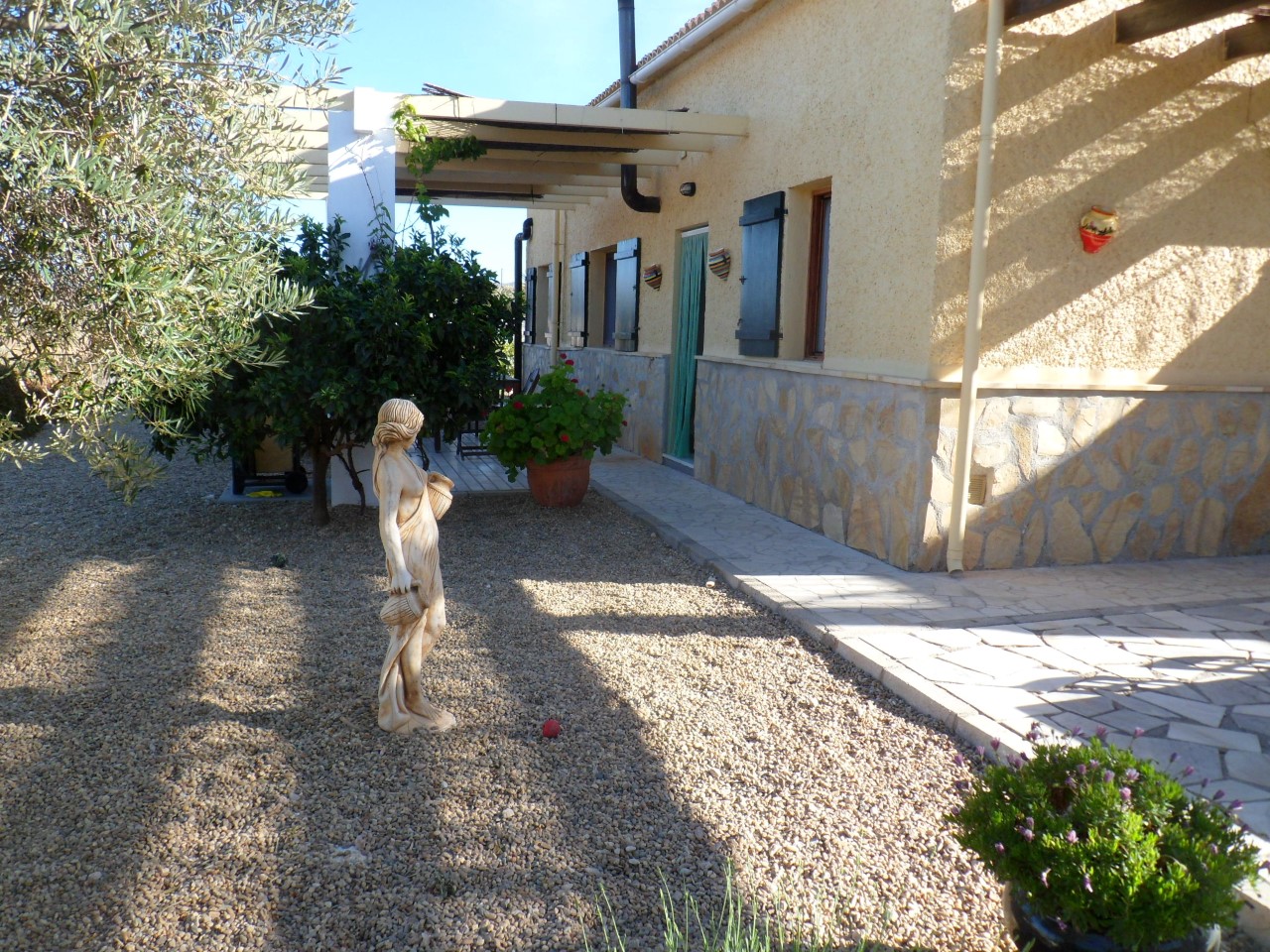 Apartment Rentals
Eu 250 (170 pounds) per week Jan/Feb/Dec
Eu 275 (190 pounds) per week Mar/Nov
Eu 320 (220 pounds) per week April/May
Eu 390 (270 pounds) per week July/August
Eu 330 (225 pounds) per week Sept/Oct/June
---
Availability
Bed & Breakfast – no restrictions on availability
Apartments – on request
---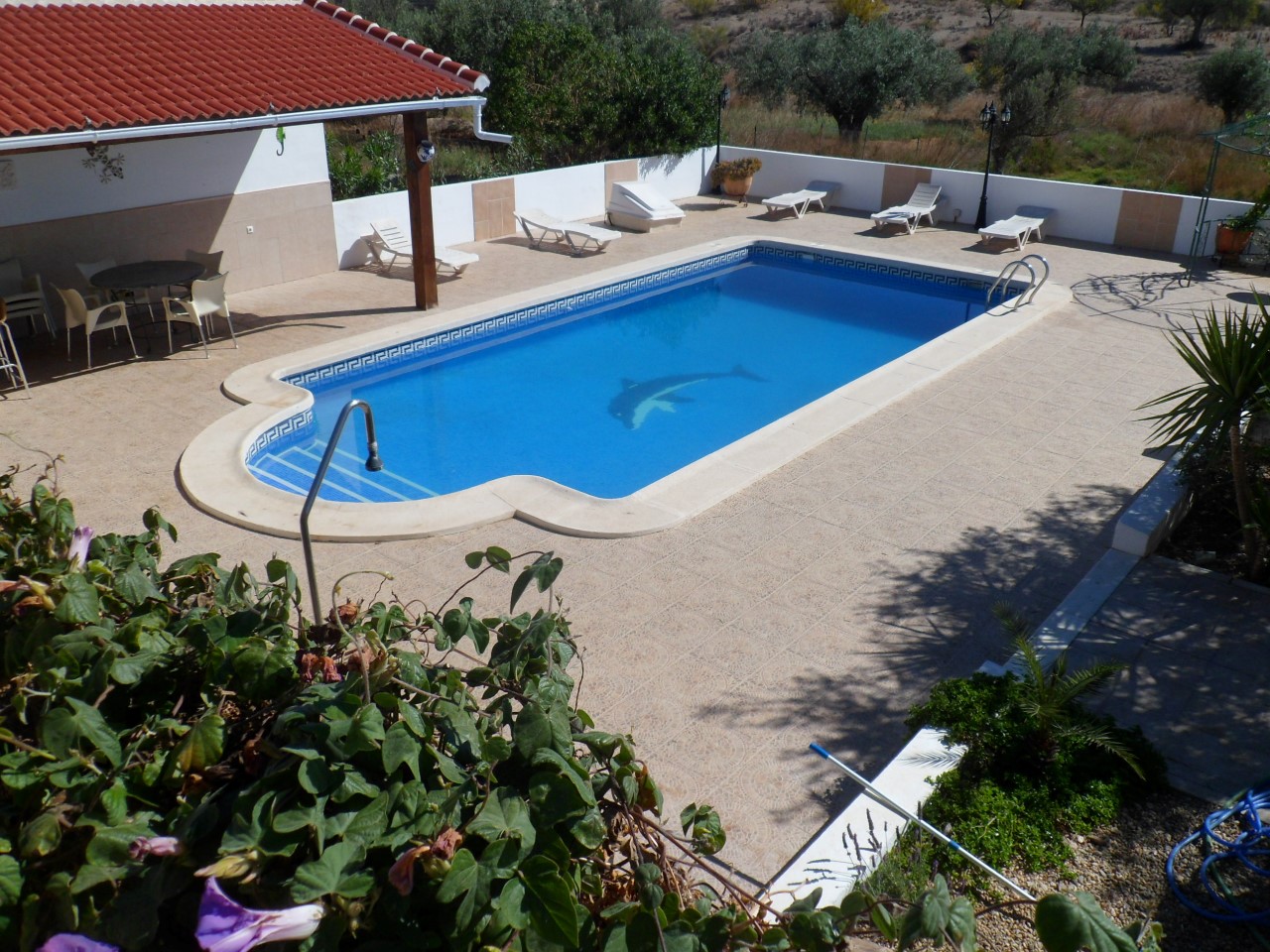 The Pool Terrace
For more information or to make your reservations please email us at
the address below and you will be replied to promptly.
---
Contact Information
Tel : +34 950 091 937
or email us: reservations@casa-olivos.com